Orthokeratology is called by different names such as Ortho-K, Corneal Refractive Therapy, CRT, Vision Shaping Treatment, VST, Gentle Shaping System, The Gentle Vision Shaping System, Corneal Molding, Wave Front Corneal Molding, and Gentle Molding. It is a process of using specially designed GP contact lenses to temporarily reshape the contour of the cornea in order to reduce myopia (nearsightedness). This technique of Ortho-K is now a viable and it is the reversible alternative to refractive surgery. The main reason of Ortho-K is that one should be free of both contact lenses and spectacles for the majority of, or possibly all, waking hours. It is a non surgical process which reshapes the cornea of the eye by using custom designed RGP lenses.
Orthokeratology is for people of any age who are suffering from nearsightedness. Ortho-k suits best to the people particularly who participate in sports, or who work in dusty, dirty environments that can cause problems for regular contact lenses.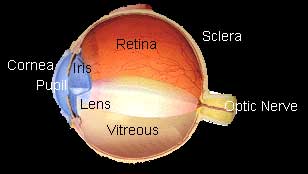 After a full eye examination and computerised corneal topographical scanning, then determining that the person is eligible for this procedure, a series of Ortho-K contact lenses which is made from highly oxygen permeable rigid material, are fitted in progressive stages to gently reshape the cornea towards less curvature and a more spherical shape. This will reduce myopia and astigmatism whilst dramatically thus improving unaided eyesight. Hence, excellent vision and comfort are normally maintained whilst wearing Ortho-K lenses.
Advantages of Ortho-K:
Good vision without spectacles or contact lenses for possibly most of the day.
It is not a surgical procedure
It may slow down the increase in myopia in children
Using well established contact lens fitting techniques hence there will be very few risks.
Time consuming


After Conductive keratoplasty (CK), some of the precautions have to be taken such as, one should avoid exercising for a week to prevent the sweat from dripping into the eye, one should avoid getting soap in their eyes for at least one week after the procedure and avoid make-up for a week after the surgery and also should not rub your eyes for two weeks after surgery.